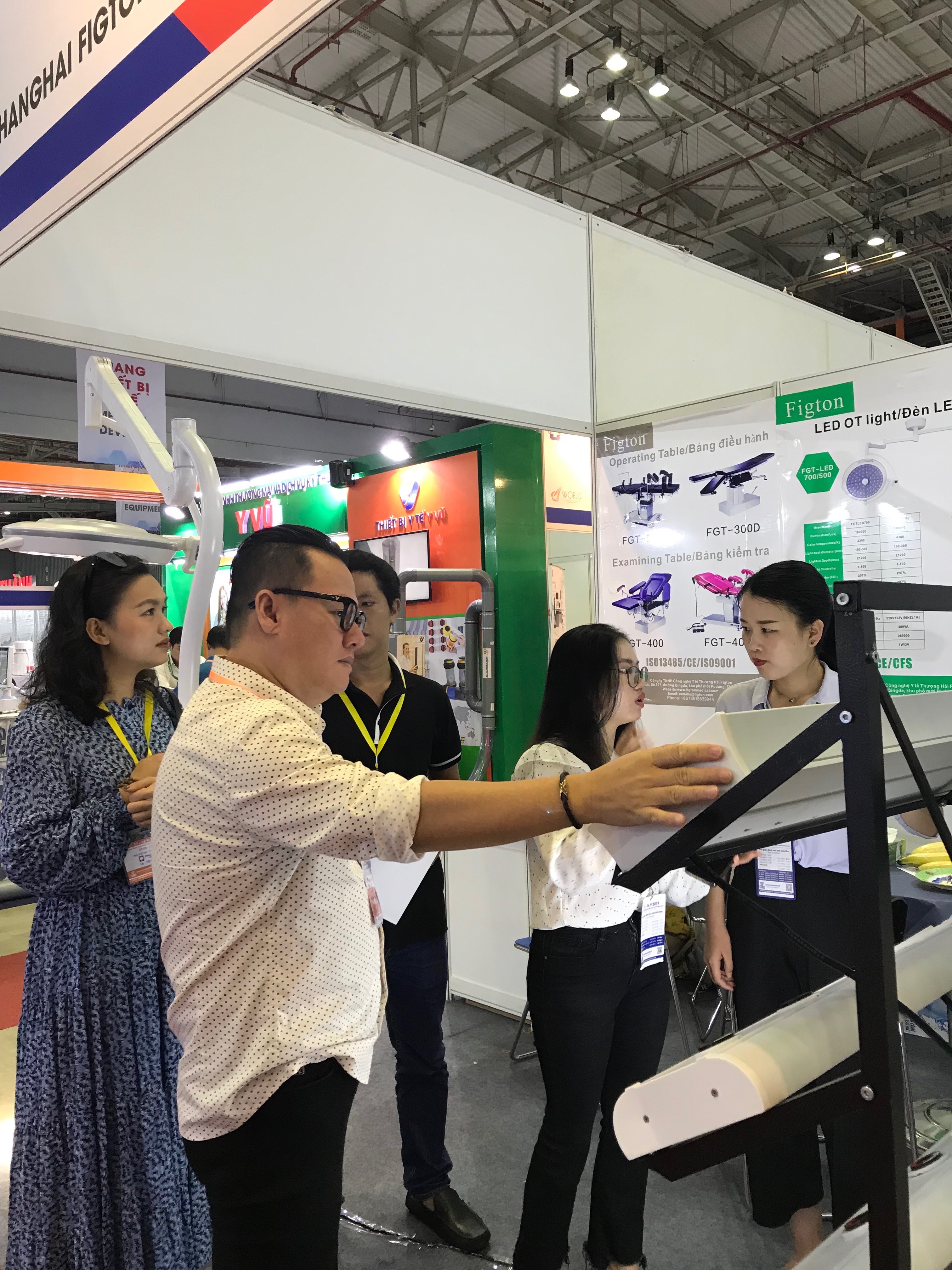 Shanghai FIGTON Medical exhibited in the PHARMEDI 2019 during 11th-14th September in Vietnam.
Vietnam International Medical Exhibition is the only professional international medical and medical exhibition sponsored by the Ministry of Health of Vietnam. It is divided into spring and autumn seasons, held in Hanoi in May, and held in Ho Chi Minh City, Vietnam's most economically developed city in September, by ADPEX, Vietnam. Organized by the exhibition company, it is held once a year, and it is the 16th in 2016. With the strong support of the Ministry of Health of Vietnam, this exhibition has become the most professional international exhibition in Vietnam's pharmaceutical and medical fields. Due to its professional and high-quality professional audience, it has attracted more and more people including China. Foreign companies within the company entered the Vietnamese market through such a professional platform and achieved substantial results!
The annual exhibition attracts enterprises from Vietnam, China, Australia, Austria, India, Canada, Czech Republic, Germany, Netherlands, South Korea, USA, Malaysia, Japan, Russia, Switzerland, Singapore, Syria, Thailand and Taiwan. The scale of the exhibition is expanding year by year.
---
Post time: Sep-20-2019